Vaccine success and pent-up demand spur optimism among life sciences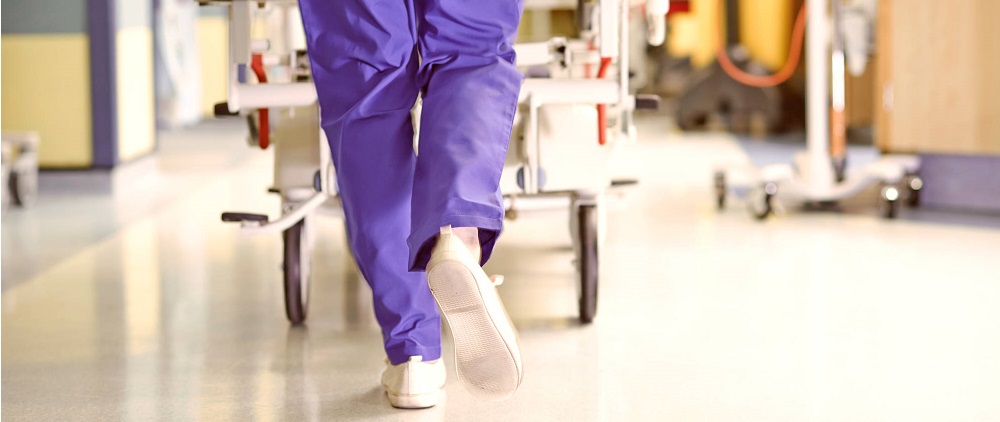 Grant Thornton's unique Global business pulse index has tracked performance of several industries between 2020 and the same period in 2021. The overall healthcare industry index score turned positive in H1 2021, climbing nearly 7 points to 1.6, which is higher than the global average
The outlook rose by a robust 12 points to 52, above the pre-pandemic level of 51. This was driven by a strong rebound in optimism, shooting up 27 percentage points (pp) to 65%, following a sharp fall in H1 2020 and only modest improvement in H2.
The re-opening of countries is certainly supporting demand and boosting optimism. The industry is also benefiting from a change in its public image.
Amy Flynn, life science leader at Grant Thornton US, says: "During the pandemic, life science companies collaborated in ways that they haven't in the past. They have had incredible success developing, producing and distributing vaccines at speed never seen before, and they've experienced a very positive perception around the world."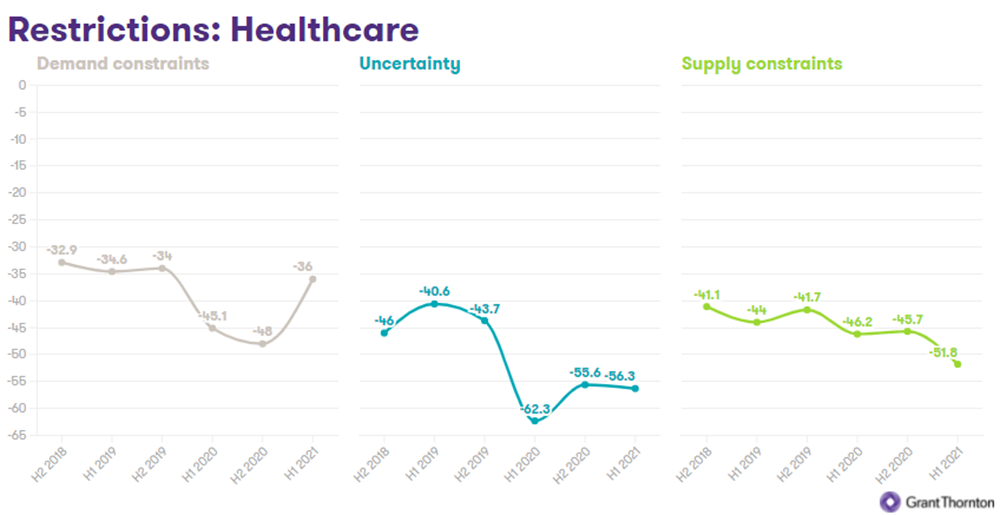 Restrictions improved slightly in the overall healthcare industry, led by a strong recovery in demand constraints, rising by 12 points from H2 2020 to -36, just 2 points from the pre-COVID-19 level and one of the best performing industries in the first half of 2021. But while demand constraints improved, supply constraints worsened, falling to a new record low of -52.
Investment intentions, while seeing an improvement, were more muted than other industries. However, intentions to invest in technology increased, up 18pp to 64%, to levels not seen in healthcare since late 2017. Technology and data are becoming more important in life sciences, with the pandemic highlighting the role technology plays in these sectors, as many businesses had to leverage digital capabilities to enable customer interaction and service.
Health and social development are a key sector for Saudi Arabia's government as it holds 16.4 per cent of the country's budget expenditure-the third-largest share in 2020. The industry continues to experience growth through several initiatives which include enhancing the role of the private sector through privatisation of government healthcare services, increasing public-private participation (PPP) healthcare delivery models, scaling up education and training of the local workforce, and boosting the adoption of digital information systems.
There are various projects initiated by the KSA government to achieve these goals such as mandatory insurance for all Saudi and non-Saudi employees and their families in the private sector, increase private sector's contribution to healthcare spending from 25 to 35 per cent, increase the percentage of patients with a digital health record from 0 to 70 per cent by 2020 and have allocated US$1.5 billion towards healthcare IT and digital transformation programme.
The sector will continue to experience growth as the changing demographics and lifestyle factors coupled with the rise in incomes and strong demand from the younger, more socially conscious, and aware population creates the need for best-in-class speciality care.
To discuss the industry insights further, contact Imad Adileh, Principal and International Business Director.